Larb
Ronda Roundheel's Revenge S/S C60

Mystery Hearsay
Zan Hoffman
Max Julian Eastman
CURRENTLY UNAVAILABLE
999-004 Black Leather Jesus
Make Them Cum Slowly C120

Sweet spit charades and loving strokes of genius
If you open me up we can go all night...
C120 In Vinyl Snapcase W/ Inserts
Max Julian Eastman
Boys Of Summer #32 / When Doves Cry #17 C96

Loop-based works -- Record Epoch
Be amazed by the unexpected
C96 Cassette With Insert
999-003 She Walks Crooked
He Said, Lust Is Simple Part 2

"You Wear A Glove" Part 2
"Often I Had An Itch To Touch It" Part 3
(featuring Straight Panic)
C30 in box with inserts
M.J.E.
Wunderlufee

"There's No Life Like The Present"
16 Experimental Films + Soundtracks
3-Hour VHS Program W/ Slipcover
M.J.E, Thom Elliott, & Richard Orlando
Lamb Lays Down in Georgia Pt. 5 - 8

"Chance Procedures, Turntablist Rot"
2x CS Set, C30 + C60 Cassettes
999-002 K.P.G.
In the House of Mystery

I. You learned nothing... /
II. Rotten Tropics
III. I Think I Want This / IV. ...You became nothing
C30 or S/SC60 in clamshell w/ inserts, photo
No Artist
Apricot in Evening Shades #2

"You Can Be Furniture For Home"
Mic, Amp, Variable Speed Blowout
C90 Cassette With Insert (
Excerpt
)
999-001 Gen Ken & M.J.E.
Corpus Callosum S/SC60

8-Track Magic / Rural Electronics
Extreme Analogue / Robert's Cock
S/SC60 in 4" x 6" -- Edition of 20
Excerpt (.MP3 format, 4.24 MB)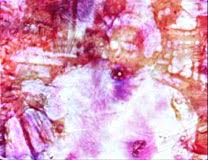 Questions? Email me at: Pandemonium999@gmx.com